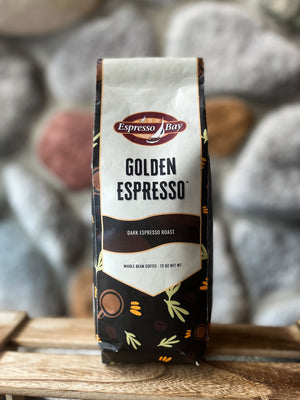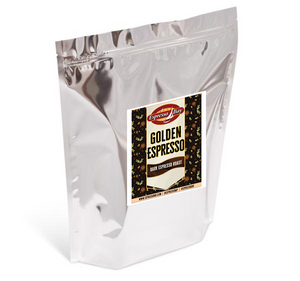 Golden Espresso [Dark Espresso Roast]
As you sit overlooking the bay, the stresses of the day start to melt away.

Golden hour is here and the yellow, pink and red sky dances in your mouth as the Golden Espresso hits your lips.
The creamy, smooth, velvety nectar infuses energy and wisdom into your brain like lightning striking your soul.
Tip it back, feel the magic and let Golden Espresso tickle your taste buds.
Quality Dark Roast
Great flavor, strength and coffee smell.
Very Good
Full-bodied flavor, very espresso-like. Could even be a little bolder for me...maybe 1-2 more scoops before brewing! But I love a very strong coffee!
Shipping is super fast. I always get my orders the next day!
Excellent expresso
My fav place in TC excellent expresso and
Flavor makes very good at home coffee
Shipping was very quick and efficient will order again thanks ☺️
We stopped in while vacationing a couple years ago. Was so impressed by the quality and flavor of coffee we now order it and have it delivered.
Excellent
I have been purchasing whole bean Golden Espresso for over 8yrs because I have yet to find anything quite like it! It is toasted and never burnt. Smooth with low acidity and is not dried out.