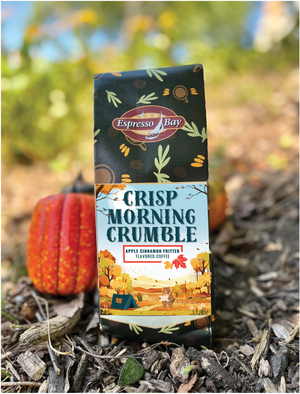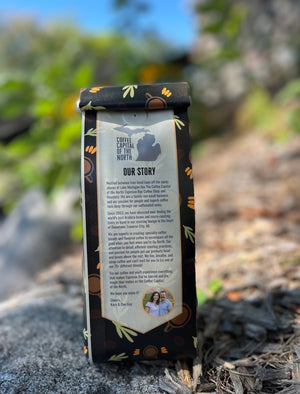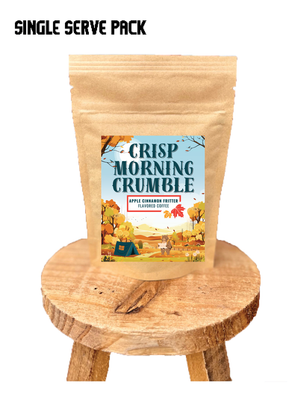 Apple Cinnamon Fritter Flavored Coffee

Roasted by hand in the Espresso Bay Downtown TC Roasting Lounge.
Crisp morning crumble
It is pretty tasty, although I was expecting a bit more apple flavor. It seemed to taste very similar to the black cherry breeze which is really good. Maybe tweak the Apple one just a smidge by adding more Apple flavor. But overall very pleased with it and will be ordering some other flavors.