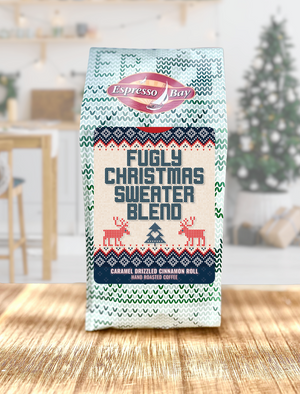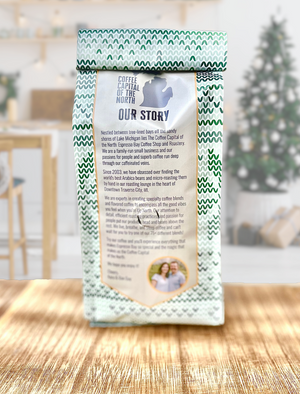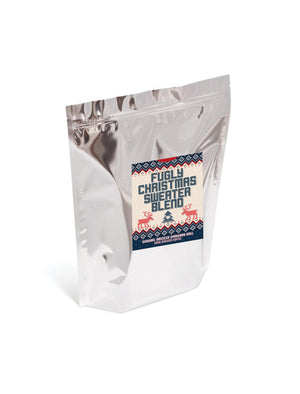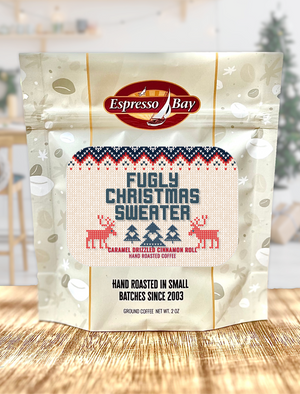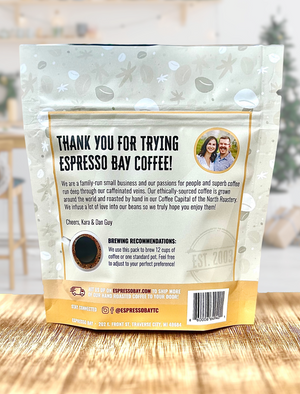 Fugly Christmas Sweater Blend
Caramel Drizzled Cinnamon Roll Flavored Coffee

Roasted by hand in the Espresso Bay Downtown TC Roasting Lounge.
Two reviews in one
I myself am not to fond of flavored coffee but I've been starting to explore a little with the samples provided by espressobay.com
I found the fugly christmas sweater to not be that ugly after all.
The second review comes from a non coffee drinker, my brother. My brother says "it's good for coffee" that's about the best you can ever hope for from him when it comes to coffee.