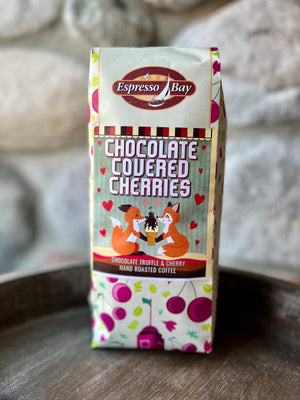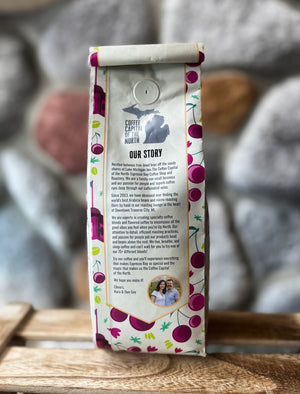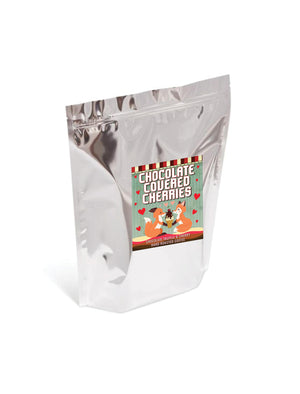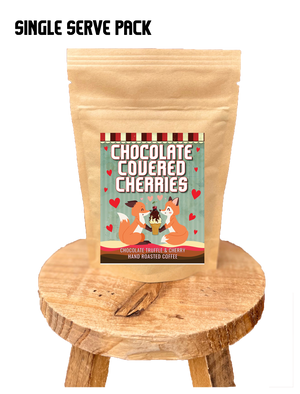 Chocolate Covered Cherries Blend
Chocolate Truffle & Cherry Flavored Coffee 
Roasted by hand in the Downtown TC Espresso Bay Roasting Lounge
Coffee Surprise
Never a coffee drinker. On a trip to Michigan was talked into trying Chocolate Covered Cherry
Surprise ! I loved the flavor and no bitter after taste. I have it all the time.
Subtle but yummy
The cherry flavor is more subtle than its aroma but still really good, especially with a little vanilla cream.