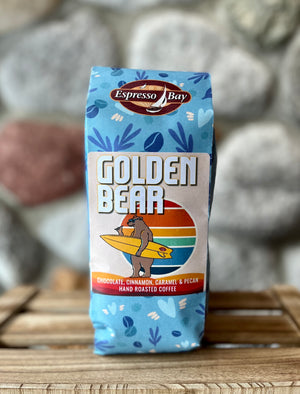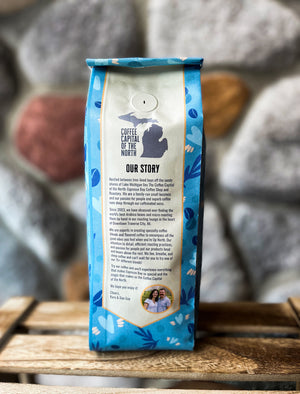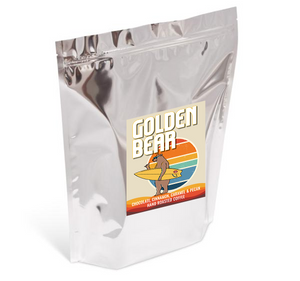 Chocolate, Cinnamon, Caramel & Pecan Flavored Coffee
Roasted by hand in the Downtown TC Espresso Bay Roasting Lounge
Love It!
I am a coffee drinker that I always have to have a flavored creamer. NOT with Golden Bear! This is the first coffee I drank without any added creamer or sugar! I decided to taste it before I added any flavoring because I wanted to see if I could actually taste the flavors in it. I took one sip, then another, then another and before I knew it I had finished the cup. It was smooth and flavorful. I bought 2 packages, one for me and one for my son in college. They had accidently sent me the beans instead of the grounded coffee as ordered. I contacted them right away and they were so nice and apologetic. They sent me the correct order and told me to keep the incorrect order. This is a wonderful company who cherishes their customers!
Golden Bear = Gold Medal
I love the smoothness and subtle taste of Golden Bear. This will be a staple in my home from now on!