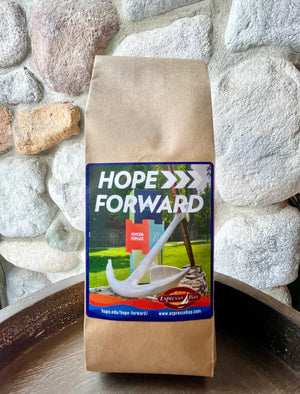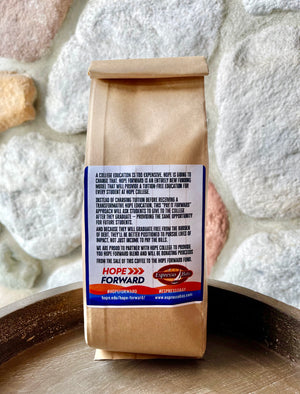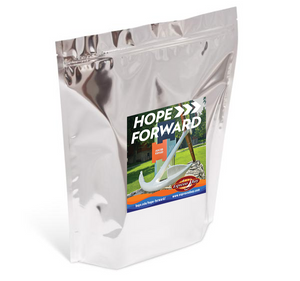 A College Education Is Too Expensive
Hope is going to change that. Hope Forward is an entirely new funding model that will provide a tuition-free education for every student at Hope College.

Instead of charging tuition before receiving a transformative Hope education, this "pay it forward" approach will ask students to give to the college after they graduate — providing the same opportunity for future students. And because they will graduate free from the burden of debt, they'll be better positioned to pursue lives of impact, not just income to pay the bills.

We are proud to partner with Hope College to provide you Hope Forward blend and will be donating proceeds from the sale of this coffee to the hope forward fund.
Medium Roast Small Batch Artisan Coffee



Delicious!
The Hope Forward blend is delicious! I love that I am able to support my daughter's college (Hope College Class of 2026), and the Hope Alumni who own Espresso Bay all while enjoying tasty coffee!
Delicious & goes to a GREAT cause
The blend is delicious & the proceeds go towards a wonderful cause.
Great aroma and taste.
Peg and I love the coffee!
We love supporting Hope Forward.
Old Folks from class of 63
Great coffee
Excellent aroma and taste
Supporting Hope in a rewarding way
Gary class of 74