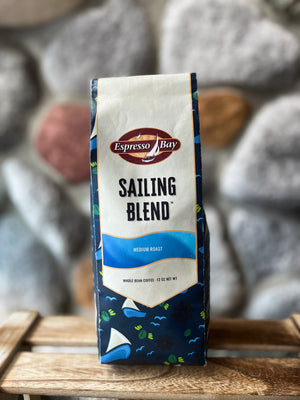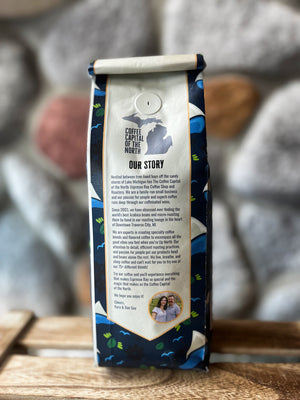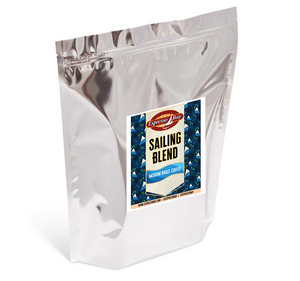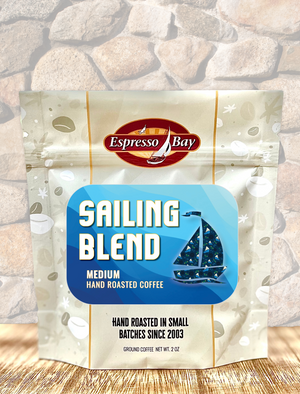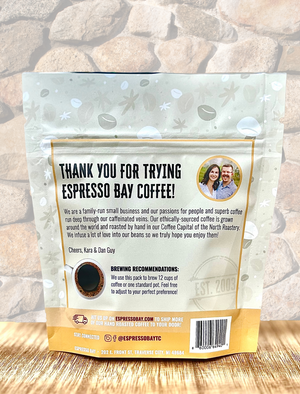 Sailing Blend [Medium Roast]
The wind blasts your face, the mainsail fills, and the boom swings past just above your head.
Another gust blows, your sailboat spins and propels you to the North.

A light coffee mist sprays aboard and you're instantly refreshed and invigorated.
Just like a day on the bay in July, Sailing blend is super smooth, yet powerful. After a cup, you're destined for smooth sailing ahead.
Great coffee
I discovered this coffee while recently vacationing in traverse city. I loved the beans so much that I ordered more when I returned home. The coffee was received super quick and now I can enjoy this coffee anytime. I will definitely order more.
Best coffee ever
We love sailing blend so much we ship it to Grand Rapids!! It's the best medium roast out there :)