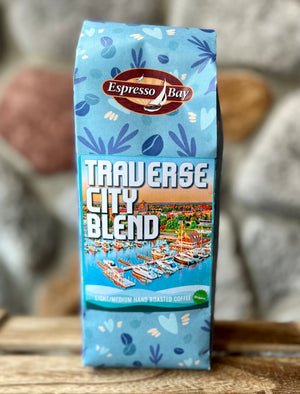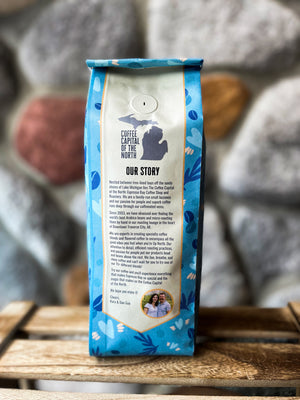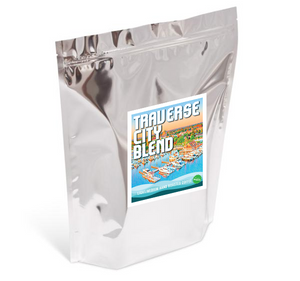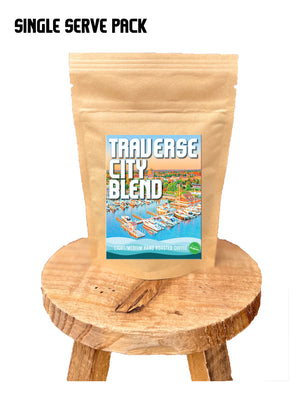 Traverse City Blend [Light/Medium Roast]
Dear Traverse City,

You sure are pretty.
We love your people, your trails, dunes & ales.
We love your seasons, wine, art & lakes so fine.
We love your shopping, festivals, brews & crews.
We celebrate your 125 years with this commemorative blend of the best Arabica medium roasted beans from around the world.
Cheers!


Amazing
One of my favorite coffee brands! I was very excited to bring it home and not just have to have it when visiting Traverse City. The smell and the taste is amazing! I enjoy every cup!
Delicious coffee
I've purchased this from the store in the past. So excited to have it delivered to my home.
Outstanding !
This is outstanding ! The flavor is smooth ! & smells good ! I'll be back for more !
Great taste
I have been drinking this coffee since September and it has a smooth taste and is not strong.